Partnering with Parents to Make Disciples
We work to provide a Christ-centered program for children that allows them to explore and learn God's truth in a fun, interesting, and interactive way.
Your child's safety is paramount to us. We use a check-in/check out system for all children's activities.
All Evangel staff working in Nursery through Teens have passed a background check.
Nursery services are provided for children ages 0-2 during all regular adult services.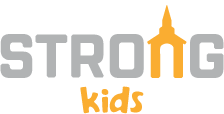 Planting seeds of faith by laying an age appropriate groundwork of basic Bible knowledge. Students will learn the fundamental biblical events like creation and truths such as salvation and God's care through lessons, music, crafts, gym, and games.