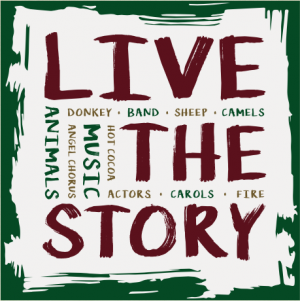 Our Christmas gift to the community!
Come experience our outdoor live nativity on December 8th &9th! Guided walking tours will take you through the events surrounding the birth of Jesus to the manger in Bethlehem and end inside with a choir and hot cocoa.
This event is entirely free (we don't ask for donations)! Just show up on your own or with a group and we'll get you on a tour! Groups will be limited to about 15 people per tour.
Each night, our first tour will leave at 5:30pm and our last tour will leave at 7:30. Plan for about a half hour outside and another 20 minutes inside. Don't forget to dress for the weather!
Feel free to contact us if you have any questions!
evangel@evangelbaptist.com