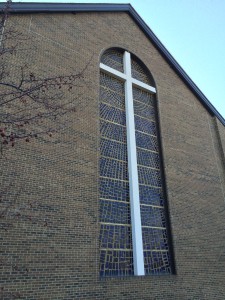 All of our ministries are supported by the regular giving of the members of Evangel Baptist Church.
The following options are available:
ON-SITE GIVING
We receive an offering during each of our services. If you are a guest in a service, we do not expect you to give, since giving is part of what our members have covenanted together to do in order to advance our mission.
ONLINE GIVING
This is a safe and secure way to give to the mission of Evangel Baptist Church. Simply click in the link below:
AUTO-SCHEDULED GIVING
Most banks and credit unions now offer free automatic bill-pay services. This fee-free giving method is a simple way to schedule and track one-time or recurring contributions. Contact your financial institution for more details.
POSTAL-MAIL GIVING
Contributions can also be mailed to the "Evangel Baptist Church, 16994 Telegraph Road, Taylor, MI 48180."
Want to know what God has to say about giving?
The following biblical passages point out some of the key reasons why every believer should express thank-filled worship to God through giving: Matthew 22:15-22; Luke 6:38, 11:42; Mark 12:41-44; Acts 20:32-35; 2 Corinthians 9:6-15; Galatians 6:6-10; Philippians 4:15-19; 1 Timothy 5:17-18; Proverbs 3:9.