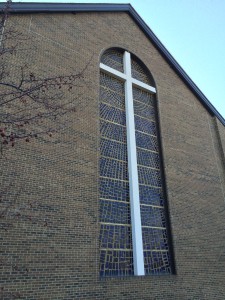 We invite you to partner with us in supporting the mission of Evangel Baptist Church.
Your commitment to financially partner with us directly equips ministries that serve here on-site as well as other local, national, and international outreaches that are engaged in Christ's mission of making disciples. Together, we can continue our mission of developing more and better followers of Jesus!
No matter which method you choose for your giving, each faith-offering is an act of thanks-filled worship to God, the Source and Creator of all good things.* Here are the four main options available:
ON-SITE GIVING
You may attend one of our weekly services to experience giving as an act of worship. You may also stop by during the week; our main office is open M-F, 8am-4pm.*
ONLINE GIVING
This is a safe and secure way to give to the mission of Evangel Baptist Church. Simply click in the link below:
AUTO-SCHEDULED GIVING
Most banks and credit unions now offer free automatic bill-pay services. This fee-free giving method is a simple way to schedule and track one-time or recurring contributions. Contact your financial institution for more details.
POSTAL-MAIL GIVING
Contributions can also be mailed to the "Evangel Baptist Church, 16994 Telegraph Road, Taylor, MI 48180."
Want to know what God has to say about giving?
The following biblical passages point out some of the key reasons why every believer should express thank-filled worship to God through giving: Matthew 22:15-22; Luke 6:38, 11:42; Mark 12:41-44; Acts 20:32-35; 2 Corinthians 9:6-15; Galatians 6:6-10; Philippians 4:15-19; 1 Timothy 5:17-18; Proverbs 3:9.
*For a more traditional method of giving and tracking your gifts, we offer personal labeled envelopes. Simply inquire at the Greeters Desk or contact the church office at (734) 946-5680.