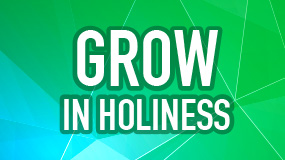 Grow Groups at Evangel
The Value of Grow Groups:
Understanding and applying the Word
Cultivating Gospel-centered relationships
Grow Groups Will:
Study Biblical truth
Share each other's story
Discuss personal application
Pray for each other
Encourage mentoring relationships
Details You Should Know:
Grow groups are typically made up of 6 to 15 people.
Grow groups typically meet for four 10-week periods a year.
Meetings normally last about 2 hours.
How You Can Get Involved:
Commit to a 10-week period as a group member
Host a group. It's easy–just open your home and make cookies!
Lead a group. The Evangel leadership team would love to help you find the tools you need! Leaders should have a good testimony of faith and some ability to explain Biblical concepts.
Why Grow Groups?
God intended for believers to live together in community.
Iron sharpens iron; when we share our stories and look to the Word for guidance, we help others do the same.
God wants us to be unified in love; grow groups provide a unique situation to be unified in purpose and to show love.
Contact info:
Stephen Lounsbrough
Email: stephen.lounsbrough@gmail.com
Phone: (515) 537-9264
Daniel Diserens
Email: ddiserens@gmail.com
Phone: (734) 407-9666
John Piper: Church Is More Than Preaching
Andy Stanley: Your Plan To Impact People
Our friend David Whiting with Northridge Church in Rochester here is sharing some training for what they call Community Groups. We call ours Grow Groups. You might find this helpful. We would love to hear your feedback.
2014 Fall Group Leader Training
2015 Winter Group Leader Training – Surge
Check out these Leadership Resources from our sister church -Northridge in Rochester.